Our Veterinarians
St. Francis 24hr Animal Hospital is proud to offer an extensive selection of veterinary care services to residents of Vancouver, WA. Our team of highly trained, professional veterinarians is dedicated to the health and wellness of pets. With years of experience and a commitment to ongoing training and development, you can count on our veterinarians to always provide care that is compassionate and informed.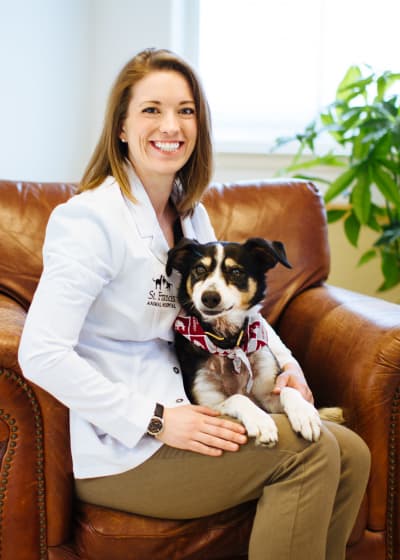 Dr. Talbott
Dr. Heidi Talbott, managing DVM, joined St. Francis Animal Hospital in February 2018 as the managing doctor. Dr. Talbott loves being a veterinarian because she loves interacting with pets and their humans. She recognizes the deep love that people can have for their animals and cares about maintaining that special relationship. Dr. Talbott loves emergency medicine and the constant surprises it brings. She also has a special interest in surgery. Dr. Talbott grew up in the beautiful Pacific Northwest and after attending Washington State University for both undergraduate and veterinary school decided to make the Portland metro her home. When not in the hospital, she can be found on the trails with her endurance horse Major or curled up on the couch reading with the three dogs who own her heart. Dr. Talbott is excited to join the St. Francis team and is committed to creating an upbeat work culture, fostering positive relationships with local doctors and clinics, and being the best veterinarian possible for her clients.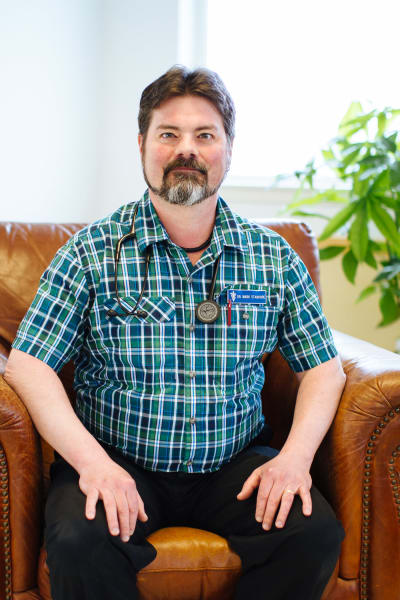 Dr. Stanhope
Dr. Stanhope graduated from Washington State University in May 2003 with his degree in veterinary medicine and has practiced at St. Francis Animial Hospital since. He enjoys treating a variety of species, including exotic patients. He has also developed a special interest in orthopedic and soft tissue surgery. He has obtained additional training in orthopedic procedures and now performs a variety of fracture repairs as well as TPLO surgeries (an orthopedic procedure to repair cranial cruciate ligament rupture). Versatility is his guiding professional goal, and he particularly likes to be able to treat any species he might have as his own pet. At home, Dr. Stanhope currently has two dogs (including the dog on which he performed his first spay!), many rats, two bearded dragons, a rehabilitated iguana, and two pigeons.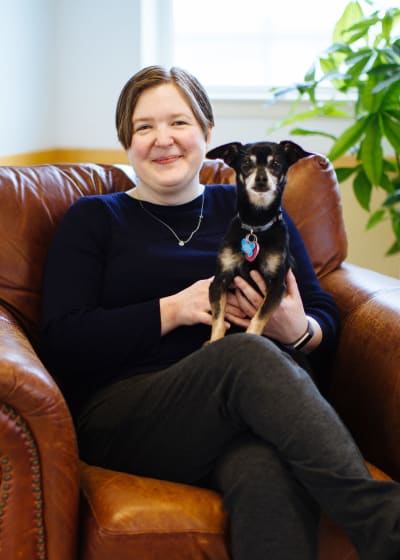 Dr. Stoll
Sara Stoll received her veterinary degree from Western University of Health Sciences in Southern California in 2008. After spending a year in general veterinarian practice, she's excited for the opportunity to work in a 24-hour facility. Her primary professional interest is internal medicine. Originally from Michigan, she's enjoying exploring the local parks and trails with her Chihuahua, TJ.
Dr. Tuason
Candis Tuason received her veterinary degree from Washington State University in 2012. She has an interest in surgery, but enjoys all aspects of veterinary medicine. Dr. Tuason grew up in Bremerton, Washington and has spent the last 9 years on the east side of Washington. She is excited to be back on the west side and spends her free time exploring all the areas around Vancouver with her husband. In addition to her new husband, Dr. Tuason shares her house with three rats, a cat and a dog.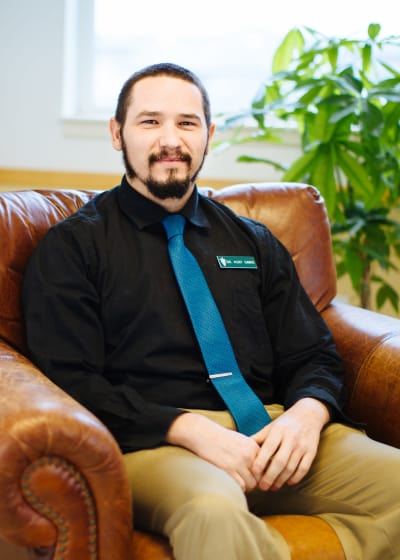 Dr. Dawid
Kurt Dawid received his degree from Ross University School of Veterinary Medicine in May 2017. He has interest in emergency medicine of all species, but loves every aspect of veterinary medicine. Dr. Dawid was born and raised in Chicago, IL and spent two years on the caribbean island of St. Kitts for veterinary school. He lived in Colorado for a year after veterinary school before moving to the pacific northwest to join St. Francis Animal Hospital. Dr. Dawid has a Great Pyrenees named Barnabee and a Miniature Golden retriever named PennyLane.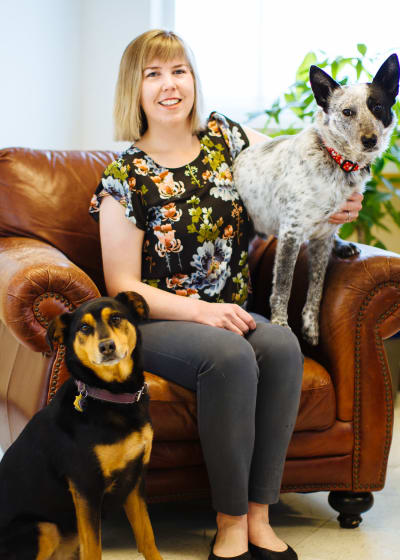 Dr. Hunter
Sarah Hunter graduated with her veterinary degree from Oregon State University in 2017. She is excited to start her career at St. Francis and has an interest in emergency and critical care. She lives in Portland with her husband and their two energetic cattle dogs. In her free time she enjoys running, hiking, and knitting.